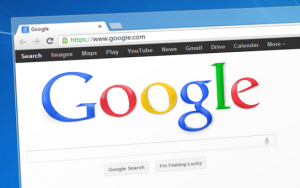 Gmail is one of the most popular email clients at present, with millions of subscribers using it for their personal as well as business-related purpose. Earlier, it was not possible to use Gmail offline to read and compose messages, but now Google has finally enabled the option to use Gmail offline. This allows the users to sync messages, compose new messages and read messages even if the device is not connected to the internet. This feature is expected to enhance the productivity of those users who had to access their Gmail on the go or at locations where there is not a reliable internet connection.
If you have not enabled the offline mode in your Gmail till now, then here is the step by step guide to help you set up the offline mode in Gmail using the desktop website:

Classic Gmail-

If you are using the classic Gmail and have not upgraded to the latest version, then you shall follow the below mentioned steps to use Gmail offline:
1. Log-on to the Chrome Store and download the "Gmail Offline App".
2. Now press on the option "Add to Chrome" and follow the on-screen instructions. Afterwards, select the app from the list of shortcuts.
3. Thereafter you must select the option "Allow offline mail" and then press on "Continue".
4. Now, you can access your Gmail offline by opening the app from the Chrome Store.
5. Now, you must press the settings option towards the top right corner and set the option for how many messages you want to download.
6. Gmail offline is not set up, and you can use it for all essential functions. But you must remember that you can access the Gmail offline app from within Chrome only.
New Gmail-

If you are using the new Gmail, then you must follow the steps mentioned below to activate the Gmail offline option:
1. Open your Gmail account in a new tab on Chrome.
2. Now, click on the gear option and thereafter select the settings menu.
3. Under General tab select the "Offline" option and enable it.
4. Now you must select the duration for which you need the offline mails (30,60 or 90 days) and also if you need the attachments offline.
5. You can also set the option to store the mails on your PC for convenient access, but this option could lead to vulnerability of your messages. Now save the changes and your offline Gmail is ready to use.
Being able to use Gmail offline is a handy option if you need to access your mail regularly but do not have a stable internet connection.
—— from www.gadgetsnow.com